Be the FIRST to see my book reviews. Sign up here for my monthly newsletter.
What's happening with Alba now?
Free Stuff!!
Click on the "Activities for Kids!" tab above to download and print free wordsearches, crossword puzzles, mazes, and word scrambles!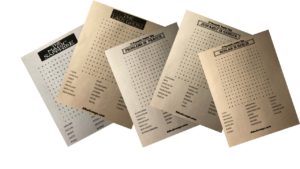 Have you seen the new cover for The Decoders series?! Aren't they fabulous? Thank you Jeanine Henning for the cover art!
Check out my October review of The Legend of Greg by Chris Rylander on my Book Reviews page.
I review a new book every month, so be sure to sign up for my monthly newsletter!
WATCH THE BOOK TRAILER!
Congrats to Problems in Prague, Jeopardy in Geneva, and Bedlam in Berlin for all receiving the Readers' Favorite 5 Star Review!
The Decoders Series
JJ Bennett: Junior Spy Series
Danger in Dublin (November 2018)
Last Stand in London (Spring 2019)