FREE activities for kids!
Just in time for school, I've added some new FREE activities for kids (or adults) to download and print out. Just click here and have fun! I've even included a (rather difficult) matching challenge. Can YOU match all 51 European capital cities to their countries? Good luck!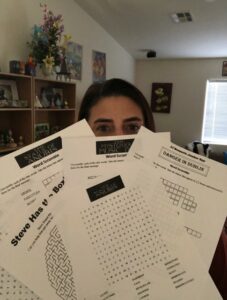 Goodreads Giveaway!
Click the link to below to enter my Goodreads Giveaway!
August's Book Review
Check out my review of The World's Greatest Detective by Caroline Carlson on my Book Reviews page.
Bookbub
Are you a fan of Bookbub (the service that notifies you when books go on sale)? As a reader, I use it all the time (literally, every day). But I also have an author page there, and if you "Follow" me, they'll send you a note when I have a book on sale. Super cool, yeah? Just click here and click follow!
WATCH THE BOOK TRAILER!
Congrats to Problems in Prague, Jeopardy in Geneva, Bedlam in Berlin, and Danger in Dublin for all receiving the Readers' Favorite 5 Star Review!
The Decoders Series
JJ Bennett: Junior Spy Series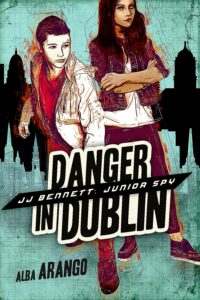 Last Stand in London (Summer 2019)